Mini DisplayPort to DisplayPort Adapter - Male to Female
Delivery
Next day from only £5.70
(UK Mainland Only)
Need help?
0121 503 0666
2% Discount
When you order online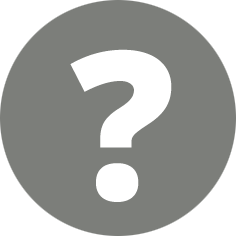 Not sure if this is right for your needs?
Why do you need it?
You need to connect your Mini DisplayPort source to your display device that features a DisplayPort socket with a cable that you know will be durable whilst providing you with a quality experience.
What does it do?
This adapter plugs into your Mini DisplayPort source creating a DisplayPort socket allowing you to connect your DisplayPort display via a DisplayPort male to male cable without compromising the quality of your visual and audio experience. This cable allows your devices to reach their true visual potential.
Product Details
4K Digital Cinema Standard UHD (Ultra High Definition) display 4096 x 2160 pixels resolution
Hot plug detection no need to re-boot your PC
NOTE: Only works from a Mini DisplayPort source to a DisplayPort display
Lifetime warranty
...better connected
Technical Specifications
Connector 1: Mini DisplayPort Male
Connector 2: DisplayPort Female
Nickel plated contacts
Gold plated connectors
Colour: Black
Packaging Specifications
Packaging Type: Bag
Packaging Dimensions: 96 x 220mm (W x H)
Packaging Material: Plastic
Packaging Weight: 0.0035Kg
Product Weight: 0.05Kg
Product & Packaging Weight: 0.0535Kg
Carton Dimensions: 350 x 260 x 240mm
Carton Net Weight: 0.4Kg
Carton Gross Weight:
Country of Origin: PR China
Whats In The Box
1 x Mini DisplayPort to DisplayPort Adapter
...better connected
Sorry there are currently no reviews available for this product.
Write a review
Sorry there are currently no Q & A's available for this product.
Ask a question