Viewing:
Home
>
Clearance
> 12m RJ45 CAT6 UTP Stranded Flush Moulded LS0H Network Cable - 24AWG - Green
12m RJ45 CAT6 UTP Stranded Flush Moulded LS0H Network Cable - 24AWG - Green
(UK Mainland & stock items only). Pallet deliveries order before 12 noon.
Delivery
Next day from only £5.95
(UK Mainland Only)
Need help?
0121 503 0666
2% Discount
When you order online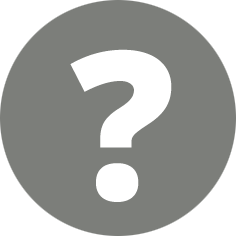 Not sure if this is right for your needs?
Why do you need it?
Either you want to wire up a network within a building or simply connect one device to another. This cable will provide you with solid connections, and the reliability of a quality product
What does it do?
RJ45 Network cables have various uses including creating local connections between servers, hubs/switches & patch panels and between a network point & a PC.This is a versatile cable and has the ability to transfer more data than your average cable making it more effective.
Product Details
Also known as Ethernet cable LAN cable Patch cable or Flylead
Category 6 certified & verified
Data transfer speed of up to 1 Gigabit per second (Gbps)
250mhz frequency
UTP (Unshielded Twisted Pair) - 8 core/4 pairs of twisted wire
Stranded - 7 strands within each core
LSZH (LS0H): Low smoke zero halogen
Flush moulded boots keep the connector width as slim as possible
Snagless boots protect the clip whilst our design still allows easy access to the clip
Flexible strain relief moulded collar
Lifetime warranty
...better connected
Technical Specifications
Connector 1: RJ45 Male
Connector 2: RJ45 Male
Gold plated contacts
AWG: 24
Cable length: 12m
Colour: Green
Barcode: 5035624024496
Packaging Specifications
Packaging Type: Bag
Packaging Dimensions: 210 x 250mm (W x H)
Packaging Material: Poly Bag
Packaging Weight: 0.0035Kg
Product & Packaging Weight: 0.552Kg
Carton Dimensions: 350 x 260 x 240mm
Carton Net Weight: 0.4Kg
Carton Gross Weight:
Country of Origin: PR China
Commodity Code: 8544421000
Whats In The Box
1 x 12m RJ45 Cat6 Green Network Cable
Product Information
Barcode: 5035624024496
Commodity Code: 8544421000
Product Weight: 1.00
...better connected
Sorry there are currently no reviews available for this product.
Write a review
Sorry there are currently no Q & A's available for this product.
Ask a question
Spec Sheets
& Flyers

Images
& Videos
Drivers &
Manuals