5m 3 x RCA/Phono Audio/Video Cable - Male to Male - Gold Connectors
(UK Mainland & stock items only). Pallet deliveries order before 12 noon.
Delivery
Next day from only £5.95
(UK Mainland Only)
Need help?
0121 503 0666
2% Discount
When you order online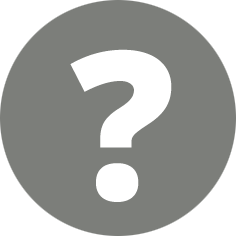 Not sure if this is right for your needs?
Why do you need it?
You require a secure and reliable audio & video connection between two devices featuring three RCA sockets such as a television to a surround sound system.
What does it do?
Carries high quality audio or video across a variety of devices. It provides quality connections allowing you to hear and see your device's full potential. The colour coded connectors ensure for a hassle free set up.
Product Details
Colour coded connectors: Red audio: Right - White audio: Left - Yellow: Video
Flexible strain relief moulded collar
Lifetime warranty
...better connected
Technical Specifications
Connector 1: 3 x RCA/PHONO Male
Connector 2: 3 x RCA/PHONO Male
Gold plated connectors
Cable length: 5m
Colour: Black
Barcode: 5035624024120
Packaging Specifications
Packaging Type: Bag
Packaging Dimensions: 155 X 240mm (W x H)
Packaging Material: Plastic
Packaging Weight: 0.0035Kg
Product & Packaging Weight: 0.7035Kg
Carton Dimensions: 350 x 260 x 240mm
Carton Net Weight: 0.4Kg
Carton Gross Weight:
Country of Origin: PR China
Commodity Code: 8544429090
Whats In The Box
1 x 5m 3 x RCA/Phono Connector Cable
Product Information
Barcode: 5035624024120
Commodity Code: 8544429090
Product Weight: 0.70
...better connected
Sorry there are currently no reviews available for this product.
Write a review
Sorry there are currently no Q & A's available for this product.
Ask a question
Spec Sheets
& Flyers

Images
& Videos
Drivers &
Manuals