iPad Tablet PC Sleeve - Purple Padded Design
(UK Mainland & stock items only). Pallet deliveries order before 12 noon.
Delivery
Next day from only £5.95
(UK Mainland Only)
Need help?
0121 503 0666
2% Discount
When you order online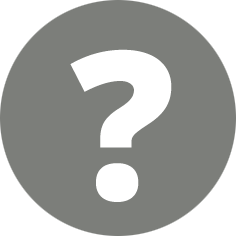 Not sure if this is right for your needs?
Why do you need it?
You need a slip case to protect your Tablet PC whilst traveling or just to protect from day to day ware.
What does it do?
Protects your Tablet PC from bumps and scratches. This stylish case is made from a hardy nylon material designed specially to protect your device and absorb impact if your device is dropped or put under stress.
Product Details
Lightweight design transport your device without adding extra weight
Soft internal lining cushions your device and protects the screen
Please check your specific Tablet PC dimensions to ensure a correct fit
Lifetime warranty
...better connected
Technical Specifications
Outer material: Nylon
Padding: EVA
Lining material: Velvet
Dimensions: 284 x 204 x 15mm
Barcode: 5035624021914
Packaging Specifications
Packaging Type: Bag
Packaging Dimensions:
Packaging Material: Plastic
Packaging Weight: 0.0035KG
Product & Packaging Weight: 0.15Kg
Carton Dimensions: 350 x 260 x 240mm
Carton Net Weight: 0.4Kg
Carton Gross Weight: 9Kg
Country of Origin: PR China
Commodity Code: 4202129990
Whats In The Box
1 x Purple Padded Tablet Sleeve
Product Information
Barcode: 5035624021914
Commodity Code: 4202129990
Product Weight: 0.10
...better connected
Sorry there are currently no reviews available for this product.
Write a review
Sorry there are currently no Q & A's available for this product.
Ask a question
Spec Sheets
& Flyers

Images
& Videos
Drivers &
Manuals