iPad Tablet PC Sleeve - Red/Black Reversible Design
Delivery
Next day from only £5.95
(UK Mainland Only)
Need help?
0121 503 0666
2% Discount
When you order online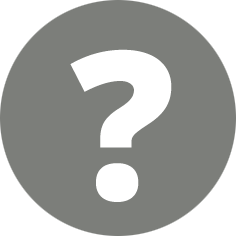 Not sure if this is right for your needs?
Why do you need it?
You need a slip case to protect your 10 inch Tablet PC whilst travelling without compromising style.
What does it do?
Protects your Tablet PC from bumps and scratches. This case is also water proof , and has a light weight design , perfect for travelling.
Product Details
Reversible design giving you the choice of either a red or black slip case
Lightweight design transport your device without adding extra weight
Waterproof material
Please check your specific Tablet PC dimensions to ensure a correct fit
Lifetime warranty
...better connected
Technical Specifications
Material: Neoprene
Dimensions: 288 x 223mm
Barcode: 5035624021358
Packaging Specifications
Packaging Type: Bag
Packaging Dimensions: 300 x 250mm
Packaging Material: Plastic
Packaging Weight: 0.0035Kg
Product & Packaging Weight: 0.1535Kg
Carton Dimensions: 350 x 260 x 240mm
Carton Net Weight: 0.4Kg
Carton Gross Weight:
Country of Origin: PR China
Commodity Code: 4202129990
Whats In The Box
1 x Red/Black Reversible Tablet Sleeve
Product Information
Barcode: 5035624021358
Commodity Code: 4202129990
Product Weight: 0.15
...better connected
Sorry there are currently no reviews available for this product.
Write a review
Sorry there are currently no Q & A's available for this product.
Ask a question
Spec Sheets
& Flyers

Images
& Videos
Drivers &
Manuals