USB 3 to RJ45 Cat 6 Gigabit Ethernet Adapter - Male to Female
(UK Mainland & stock items only). Pallet deliveries order before 12 noon.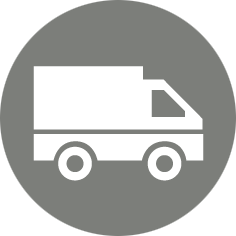 Delivery
Next day from only £6.95
(UK Mainland Only)
Need help?
0121 503 0666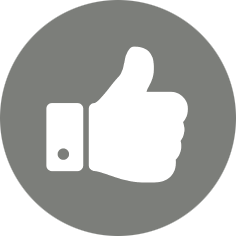 2% Discount
When you order online
Not sure if this is right for your needs?
Why do you need it?
You need to create a network port from the USB 3 port on your laptop or PC creating a gigabit network connection at full bandwidth allowing you to connect your computer to a router or network point.
What does it do?
Adds an RJ45 ethernet port to your USB enabled computer allowing you to access the internet, your network, transfer files, stream HD videos etc.
Product Details
Provides a stable network with no drops
Built-in chip ensures your network performance is not slowed down and you obtain the full speed potential of gigabit
Multimode - adapts to 10/100/1000Mbps gigabit ethernet performance over USB 3 (5 Gbps)
Backward compatible with USB 1.1 & 2.0 devices (speed will be reduced by the USB port)
Supports Legacy PXE (eHCI and xHCI) & UEFI PXE
LED indicator to verify network connection
Plug & play set-up
Compact and portable design
No need for an external power supply
Compatible with: Windows: XP, 7, 8.1, 10, OSX: 10.6 – 10.13, Linux: 4.15
Not compatible with Chrome
Lifetime warranty
...better connected
Technical Specifications
Connector 1: Type A Male
Connector 2: RJ45 Female
Housing: Aluminium
Gold plated connectors
Cable length: 120mm
Dimensions: 64 x 23.4 x 16.4mm (L x W x D)
Colour: White/Aluminum Silver
Packaging Specifications
Packaging Type: Bag
Packaging Dimensions:
Packaging Material:
Packaging Weight: 0.0035KG
Product & Packaging Weight:
Carton Dimensions: 350 x 260 x 240mm
Carton Net Weight: 0.4Kg
Carton Gross Weight:
Country of Origin: PR China
Commodity Code: 8544429090
Whats In The Box
USB 3 to RJ45 Cat 6 Gigabit Ethernet Adapter
Product Information
Barcode: 5035624026230
Commodity Code: 8544429090
Product Weight: 0.05
...better connected
Sorry there are currently no reviews available for this product.
Write a review
Sorry there are currently no Q & A's available for this product.
Ask a question
Spec Sheets
& Flyers

Images
& Videos
Drivers &
Manuals