USB 3 Type C to RJ45 Cat 6 Gigabit Ethernet Adapter - Male to Female
(UK Mainland & stock items only). Pallet deliveries order before 12 noon.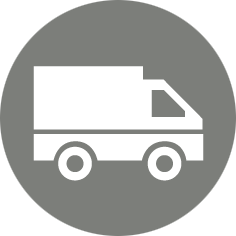 Delivery
Next day from only £6.95
(UK Mainland Only)
Need help?
0121 503 0666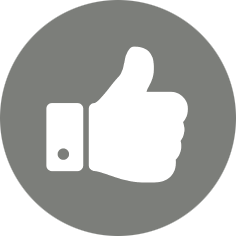 2% Discount
When you order online
Not sure if this is right for your needs?
Why do you need it?
You need to create a network port from your USB Type C device such as smartphone, tablet or laptop creating a gigabit network connection at full bandwidth allowing you to connect your device to a router or network point.
What does it do?
Adds an RJ45 ethernet port to your USB Type C enabled device allowing you to access the internet, your network, transfer files, stream HD videos etc.
Product Details
Provides a stable network with no drops
Built-in chip ensures your network performance is not slowed down and you obtain the full speed potential of gigabit
Multimode - adapts to 10/100/1000Mbps gigabit ethernet performance over USB 3 (5 Gbps)
Supports Legacy PXE (eHCI and xHCI) & UEFI PXE
LED indicator to verify network connection
Plug & play set-up
Compact and portable design
No need for an external power supply
Compatible with: Windows: XP, 7, 8.1, 10, OSX: 10.6 – 10.13, Linux: 4.15 & Android
Not compatible with Chrome
Lifetime warranty
...better connected
Technical Specifications
Connector 1: Type C Male
Connector 2: RJ45 Female
Housing: Aluminium
Gold plated connectors
Cable length: 150mm
Dimensions: 64 x 23.4 x 16.4mm (L x W x D)
Colour: White/Aluminum Silver
Packaging Specifications
Packaging Type:
Packaging Dimensions: 200
Packaging Material:
Packaging Weight:
Product & Packaging Weight:
Carton Dimensions:
Carton Net Weight:
Carton Gross Weight:
Country of Origin: PR China
Commodity Code: 8544429090
Whats In The Box
USB 3.1 Type C to RJ45 Cat 6 Gigabit Ethernet Adapter
Product Information
Barcode: 5035624026698
Commodity Code: 8544429090
Product Weight: 0.15
...better connected
Sorry there are currently no reviews available for this product.
Write a review
Sorry there are currently no Q & A's available for this product.
Ask a question
Spec Sheets
& Flyers

Images
& Videos
Drivers &
Manuals